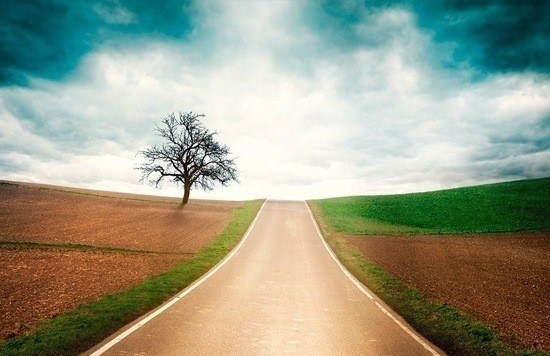 This article is a continuation on the series based on best practices from the Gemba Academy community
Part 1: Don't let perfect get in the way of good
Part 2: Create a Learning Path
Lean, for many organizations, involves transformation.  This kind of sweeping change can generate resistance that comes from uncertainty and confusion.  Many successful lean companies combat uncertainty and confusion by creating learning paths for everyone in the organization.
It's not enough to tell people to work differently.  The organization has to learn how at the individual, team, department and enterprise levels.  A clear learning path supported by goals and purpose help people and the organization move forward.
Learning Takes More Than Training
A good learning path requires participants learn new concepts in an academic sense and also apply these concepts to gain experience.  Experience builds confidence.  Confidence builds momentum.
Gemba Academy Learning Paths
These are examples of learning paths for associate through leader levels of an organization.  These paths are intended to be progressive.  All members of an organization, regardless of position, would complete the Lean Associate path.  Team leaders, supervisors, knowledge workers, and continuous improvement specialists would move on to the Lean Champion path.  Managers and senior leaders would also complete the Lean Leader path.
Keep in mind anyone, regardless of position, should be encouraged to complete the Lean Leader path if the desire exists.
The purpose of the learning path is to improve the organization through the development of people.  All continuous improvement activity should be engaged with the spirit of solving problems and making improvements, rather than meeting a training requirement. 
Lean Associate might be the starting point for lean or six sigma practitioners.  One could start with Lean Associate then Green Belt, then Black Belt.  Another progression could be Lean Associate, Lean Champion, then Lean Leader. 
Here are some thoughts on how lean learning progression might look:
Lean Associate
Course completion

Devote time every day to continuous improvement or continuous improvement learning
Course completion

5S improvement completion

Train team to new standard

Follow up to sustain improvement
Dealing with the 7 Deadly Wastes
Course completion

Make improvements based on observations

Develop a simple system for team to manage improvements (if one doesn't already exist).

 

This could be a simple

kaizen newspaper

or white board.
Course completion

Create or improve standard work for three processes

Train team to the new or improved standard
Course completion

Participate in three kaizen events as a team member
Lean Champion
Lean Associate Completion
Devote time every day to continuous improvement
Coach Lean Associate candidates through Lean Associate curriculum

Lean Lingo Explained

A3 Thinking

Course completion

"

So You Think You Need an A3 Template

" by Jon Miller

Use A3 problem solving method to address 5 problems

Must include mentorship along every step

Must include collaboration at every step (team approach)

Must result in lasting improvement

Report out to share improvements

Built in Quality

Kaizen Events
Visual Management

Create or improve a visual management board or system somewhere in the organization

Value Stream Mapping

Create or update three current state value stream maps with a team
Lean Leader
Lean Champion Completion
Devote time everyday to continuous improvement
Coach people every day in continuous improvement
Coach Lean Champion candidates through Lean Champion curriculum
Leader Standard Work

Course completion

Develop leader standard work for self

Integrate gemba walks into leader standard work

Use leader standard work daily for 6 months

Continually refine (PDCA)

Culture of Kaizen

Course Completion

Identify three opportunities to apply this to your leader standard work

Practical Problem Solving

Course Completion

Use 8-Step method to address a real problem

Kaizen Coach

Coach/mentor lean practitioner through 3 kaizen events

Coach/mentor lean practitioner through 3 A3 problems

Value Steam Mapping

Coach Lean Champion candidate(s) through current state VS mapping process

Create a future state value stream map with leadership team

Lead or sponsor 5 improvements to meet the future state

Can be combined with other requirements such as using 8-step problem solving method, coaching others through kaizen events or A3

Present current state, future state, and improvements to team and senior managers

Improve the learning paths

Review these learning paths with the leadership team

Identify and implement improvements

Train organization to the new standard
FAQ
Can I change the paths?
Yes, the learning paths may certainly be changed to meet your needs.  In fact, you're encouraged customize leaning paths to best serve your customer and organization.
What happens when I complete the learning path?
The learning paths presented here are just the starting point to establish a lean approach to organizational leadership and process management.  Continue to develop your lean expertise by improving daily.  The lean journey never ends.
What if I need clarification on some of the details of the learning paths?
Contact Gemba Academy's customer success team 
By phone: (805) 330-2220
By email: steven@gembaacademy.com
On the web: contact us link at www.gembaacademy.com.